Experience doesn't get you the job. In many cases, it won't even get you an interview. Get a FREE 24-Hour Resume review. Upload your resume now and get detailed feedback from Us.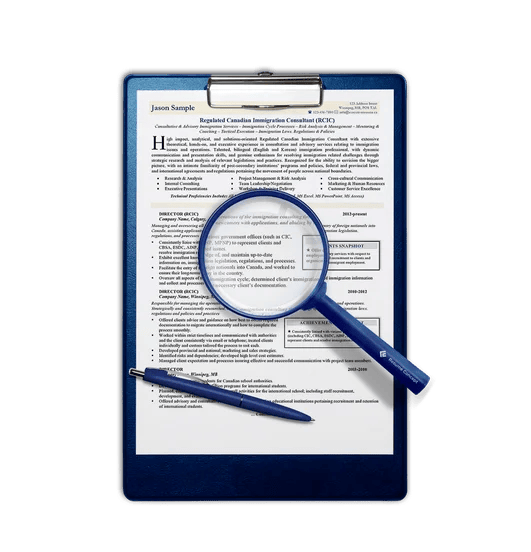 In addition to the free critique of your resume, we will share with you our resume writing philosophy, resume examples, and information on our guarantees, pricing and process.
Candidates who understand how to infuse personal branding principles into their resume immediately rise to the top of the pile.
You don't have to master the art of "selling yourself" to create an impactful resume. Simply follow the feedback laid out for you in your Resume Critique and you can transform your resume in less than 60 minutes.
Your Free Resume Evaluation includes specific feedback on:
Does your resume have the basic and advanced elements that separates the top 5% from everyone else?
Is your resume well organized for maximum readability and flow?
Are there any hidden "blunders" that make you look unprofessional?
Is your resume too short or too long?
Does your resume pass the keyword test?
Does your resume meet the professional standards Hiring Managers now expect?